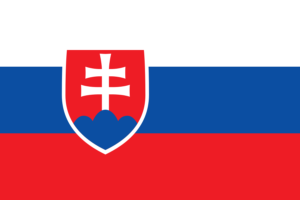 Accession to the EU: 2004
Accession to the Council of Europe: 1993
Surface area: 49 035 km2
Population: 5,46 million inhabitants (2020)
Capital city: Bratislava (471 000 inhabitants)
Official languages: Slovak
Listen to Slovak
Currency: Slovak Crown
Political system: Republic
Head of state: Zuzana Caputova, president, since March 30, 2019
Head of government: Eduard Heger Prime minister since March 31th, 2021
International Code: + 421
National holiday: September 1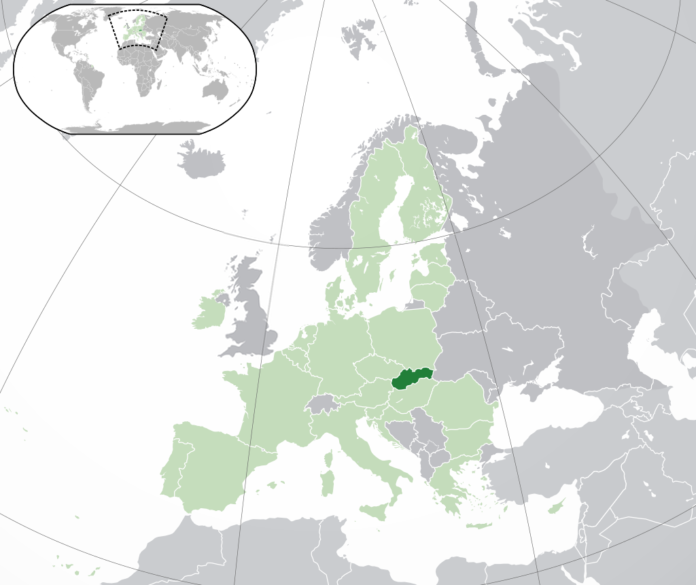 History
Bratislava
Spis Castle
Caves
Did you know?
You might also want to read
History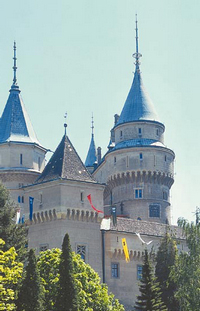 The history of Slovakia has been marked by the country's domination by its powerful neighbours. At the end of the 8th century, the territory was incorporated into the Kingdom of Greater Moravia and was subsequently attached to the Kingdom of Hungary in the 10th century. The Hungarian presence continued in 1867 under the Austro-Hungarian Empire.
Bojnice Castle, Bratislava © Slovak Tourist Board
19th century Awakening of Slovak national feeling.
1918 Creation of Czechoslovakia following the collapse of the Austro-Hungarian Empire. Slovakia and the Czech lands are brought together in a single State.
1938 The Munich agreements are the prelude to the dismantling of Czechoslovakia and the annexation of the Sudetenland.
1939 The first independent State of Slovakia is created, closely allied with Nazi Germany.
1945 Liberation of the country by Soviet troops to the East and Americans to the West. Czechoslovakia is re-established.
1948 The communists take power and set up a centralised "People's Republic".
1968 Prague Spring: the process of reforming the communist system, launched by Alexander Dubcek, is brought to an end by Soviet troops. This nevertheless leads to the introduction of a form of federalism, recognising the existence of a Slovak State alongside a Czech State.
1989 The Velvet Revolution brings about the fall of communism and the introduction of democracy in Czechoslovakia, with Vaclav Havel coming to power.
1993 Creation of the Slovak Republic. The country joins the Council of Europe.
1993-1998 Governed by the populist leader Vladimir Meciar, Slovakia finds itself internationally isolated once again, with its democratisation and EU-membership processes temporarily stalled.
1998 A policy of normalisation is introduced following the victory of Mr. Dzurinda in the parliamentary elections. In 2002, Mr. Dzurinda is re-appointed as Prime Minister at the head of a center-right coalition government.
2004 Slovakia joins NATO and the European Union.
2006 Robert Fico (social-democtratic party) becomes Prime Minister of a coalition between the right extremist party, SNS, and the people's party, HZDS.
2009 Slovakia joins the euro zone. 
2009 Ivan Gasparovic becomes Head of state, again.
2010 Iveta Radicova becomes Head of government. 
Bratislava
Spis Castle
Caves
Did you know?
You might also want to read