Accession to the EU: 2004
Accession to the Council of Europe: 1993
Surface area: 65 300 km2
Population: 2,79 million inhabitants (2020)
Capital city: Vilnius (580 000 inhabitants)
Official languages: Lithuanian
Listen to Lithuanian
Currency: Euro
Political system: Republic
Head of state: Gitanas Nauseda elected President of the Republic of Lithuania on 26 May 2019
Head of government: Ingrida Simonyte, new Lithuanian Prime Minister since November 24th, 2020
International code: + 370
National holiday: February 16
The Lithuanian members of the European Parliament
Ingrida Simonyte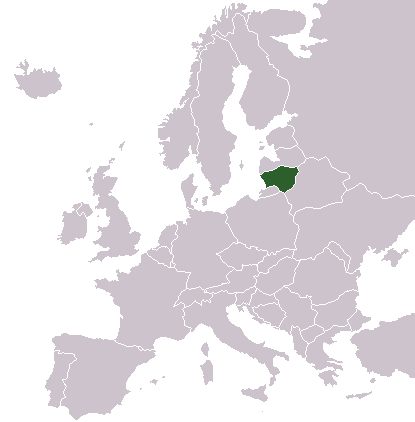 History
Vilnius
Amber
Storks
Did you know?
You might also want to read
History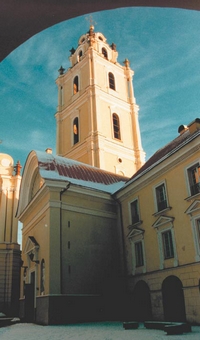 Lithuanian history is characterised by a strong desire for national independence and a strong cultural identity. Powerful States have always had ambitions to conquer this region, which is a natural crossroads on the edge of the Baltic Sea. Founded in the 13th century, Lithuania began its territorial expansion from the 14th century onwards, with the country being one of the most powerful States in Central Europe at this time. Incorporated into the Kingdom of Poland in 1569, Lithuania had to contend with successive attacks from its neighbours and ongoing warfare, which considerably weakened the country until its annexation by the Russian Empire in 1795. From then on, the country has been in a constant struggle to recover lost independence, particuarly in the 20th century.
University of Vilnius © Lithuanian State Department of Tourism
1915 Germany occupies the country during the First World War.
1918 Lithuania proclaims its independence. It is only recognised by Russia in 1920, following a war of independence.
1940 The country is invaded by Soviet troops during the Second World War. Lithuania becomes a federated Republic within the USSR. This period of Soviet rule is interrupted only during the three-year period of German occupation.
1988 The reforms initiated by Gorbachev in the Soviet Union (with his policy of Glasnost), led to a reawakening of Lithuanian national consciousness. The Sajudis movement leads a struggle for independence.
1991 Proclamation of Lithuanian independence.
2004 Lithuania joins NATO and the European Union.
2004 The outgoing left-wing government reaches an agreement with the Labour Party of the Russian-born billionaire Viktor Uspaskich (the winner of the parliamentary elections in October) to form a coalition. The former Prime Minister Algirdas Brazauskas heads the new coalition government.
2006 M. Gediminas Kirkilas is nominated for prime minister after a governmental crisis.
2008 Andrius Kubilius (Conservative) becomes Head of a coalition-government. 
2009 Dalia Grybauskaitė becomes Head of state. 
Vilnius
Amber
Storks
Did you know?
You might also want to read