Accession to the EU: 1957, founding member
Accession to the Council of Europe: 1949
Surface area: 301 253 km2
Population: 60,25 million inhabitants (2020)
Capital city: Rome (2,7 million inhabitants)
Official languages: Italian
Listen to Italian
Currency: Euro
Political system: Republic
Head of state: Sergio Mattarella was re-elected President on 29 January 2022
Head of government : Giorgia Meloni appointed Prime Minister on 21 October 2022
International code: + 39
National holiday: June 2nd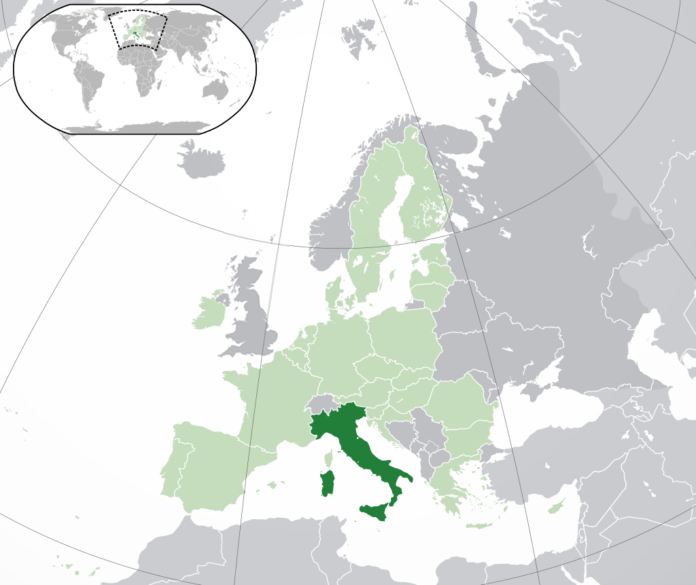 History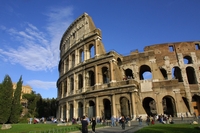 Thanks to its wealth and its strategic position, Italy was coveted by some of Europe's leading monarchs for many years. Dominated by Emperor Charles Quint in the 16th century, and later by Napoleon in the 19th century, it was only more recently that the country achieved unity and stability.
Colosseum, Rome
1815-1831 Occupation by Austria following the Congress of Vienna. Secret societies such as the "Carbonari" are formed to fight for national unity.
1831 Giuseppe Mazzini sets up a new organisation, "Young Italy," aimed at bringing about the liberation and unification of Italy.
1848 The Kingdom of Piedmont-Sardinia supports the independence movement with the aim of driving out the Austrian troops.
1861 The Kingdom of Italy is proclaimed. King Victor Emmanuel II is crowned on April 27th.
1871 Rome becomes the capital of Italy.
1882 Italy joins the Triple Alliance with Germany and Austria-Hungary.
1915 Although the alliance is renewed in 1907, Italy enters the war against Germany.
1920 Italy signs the Treaty of Rapallo with Yugoslavia.
1922 Victor Emmanuel III asks Benito Mussolini to take office and to form a new government.
1926 The proclamation of various fascist laws considerably curtails fundamental freedoms.
1939 The Pact of Steel is signed with Germany.
1940 Italy sides with Germany during the Second World War.
1946 Proclamation of the Republic.
1949 Italy is a founding member of NATO.
1957 Along with five other nations, Italy forms the EEC.
1970-1980 The country's economic difficulties lead to increasing violence. The Prime Minister, Aldo Moro, is assassinated.
1999 The former Prime Minister, Romano Prodi, is appointed as President of the European Commission for the period 1999-2004.
2001 Silvio Berlusconi is appointed as Prime Minister.
2006 The former president of the European Commission, Romano Prodi, wins the parliamentary elections with his center-left coalition and becomes president.
2008 The leader of the opposition, Silvio Berlusconi, wins the parliamentary and senatorial elections.
2014 Italian presidency of the Council of the european union.
2019 The Italian David Sassoli was elected as President of the European Parliament. He will lead Parliament until January 2022.
Rome
Gastronomy
The renaissance
Did you know?
You might also want to read