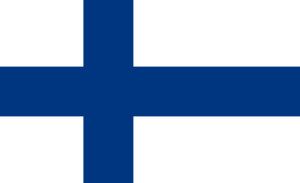 Accession to the EU: 1995
Accession to the Council of Europe: 1989
Surface area: 338 145 km2
Population: 5,53 million (2020)
Capital city: Helsinki (1,1 million inhabitants)
Official languages: Finnish, Swedish
Listen to Finnish
Main religion: Protestant
Currency: Euro
Political system: Republic
Head of state: Sauli Niinistö ( KOK) since March 1st, 2012.
Head of government: Prime Minister  Petteri Orpo since june 20, 2023.
International code : + 358
National holiday: December 6
The Finnish members of the European Parliament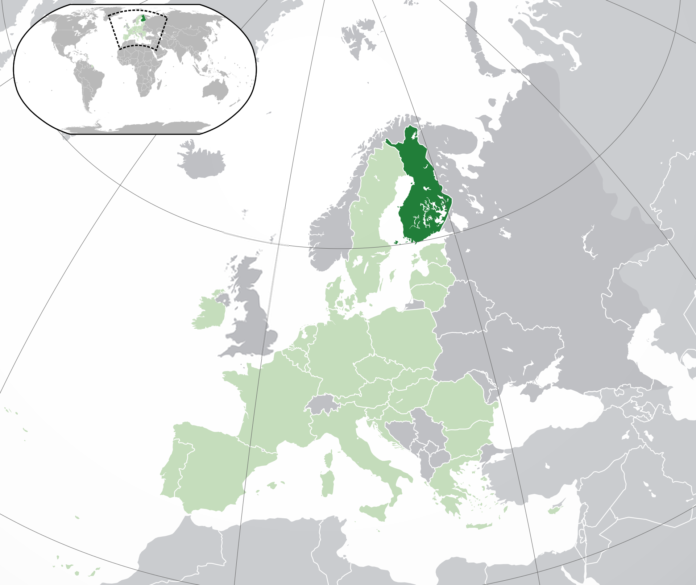 History
Helsinki
Ari Vatanen
Sauna
Did you know?
You might also want to read
History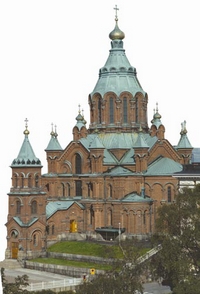 The wars launched by Finland's neighbours in their various attempts to conquer the country only ended in 1809, when Tsar Alexander I finally succeeded in seizing the country, making it a Grand Duchy of the Russian Empire. The Finns had to wait many years before Finland gained its independence.
Uspenski Cathedral, Helsinki © Office of the Finnish Tourist Board
1917 The Russian Revolution results in Finland's independence on December 6th.
1918 Confrontation between the Red Guards, who favour a Bolshevik type revolution, and the White Guards, who favour the monarchy.
1919 Finland's parliament adopts a new Constitution.
1920 Finland's independence is recognised by the Soviet Union.
1932 Finland agrees to a non-aggression pact with the USSR.
1939 Finland declares its neutrality when the Second World War breaks out.
1941-1944 Finland finally becomes involved in the Second World War, siding with Germany against the Soviet Union.
1947 Signing of the Paris peace treaty: Finland loses territory and must pay heavy reparations.
1948 Signing of a treaty of friendship, co-operation and mutual assistance with the Soviet Union.
1955 Finland is admitted to the United Nations.
1973 Signing of a free trade agreement with the EEC.
1973-1975 Helsinki conference on security and co-operation in Europe.
1995 Finland joins the European Union.
2000 Tarja Halonen is the first woman to be elected as President of the Republic.
2003 The parliamentary elections are won by the center party, followed by the social democrats who set up a coalition government. In June, the parliament approves the appointment of Mr Vanhanen as Prime Minister.
2006 Tarja Halonen is reelected as Head of State
2010 Mari Kiviniemi (Center Party) becomes Head of Government 
Helsinki
Ari Vatanen
Sauna
Did you know?
You might also want to read