Accession to the EU: 2004
Accession to the Council of Europe: 1993
Surface area: 45 227 km2
Population: 1,33 million inhabitants (2020)
Capital city: Tallinn (408 329 inhabitants)
Official languages: Estonian
Listen to Estonian
Currency: Euro (since January 1st 2011)
Political system: Republic
Head of state: President Alar Karis since 31st August 2021
Head of government: Prime Minsiter Kaja Kallas since January 26th, 2021.
International code: +372
National holiday: February 24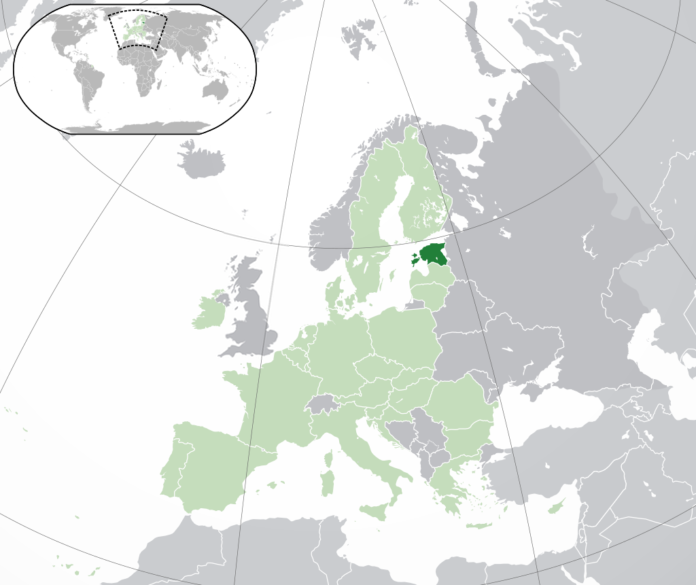 History
Tallinn
Saint Olaf Cathedral
A nation united in songs
Did you know?
You might also want to read
History

After centuries of successive invasions and annexations by its neighbours, it was in the 19th century that a true sense of Estonian national identity began to emerge.
1917 Following the Russian Revolution, Estonia gains real autonomy vis-à-vis the Russian Empire, in which it had been incorporated since 1721.
1920 Russia grants Estonia its independence. During 14 years, the country works to develop a democratic and liberal regime.
1934 Coup d'etat by the Estonian Prime Minister, who brutally establishes an authoritarian regime.
1940 At the beginning of World War II, Estonia is annexed by the Soviet Union. This marks the start of a period of "Sovietization" (which affects both the society and the economy), along with the repression of political dissidents, interrupted only by the German occupation of 1941 to 1944. The Communist Party of Estonia rules the country with an iron fist until the 1980s.
1988 Resurgence of Estonian national feeling, encouraged by the policy of relaxation being carried out in the USSR by Gorbachev. New political groups come into being, including the Popular Front of Estonia and the radical Estonian National Independence Party.
1990 As leaders of the anti-Soviet movement, these parties come into power.
1991 Estonia declares its independence. This is recognised by the Soviet authorities a few months later.
1994 The last Russian troops leave the country.
1997 The Estonian Parliament rejects the Russian proposal guaranteeing the country's security. Preferring a close relationship with the West since its independence, Estonia seeks to join NATO and the European Union.
2004 Estonia joins NATO and the European Union.
2006 Toomas Hendrik Ilves, Social Democrat, becomes Head of State.
2007 Estonia joined the Schengen area
Town Hall, Tallinn © Entreprise Estonia
Tallinn
Saint Olaf Cathedral
A nation united in songs
Did you know?
You might also want to read