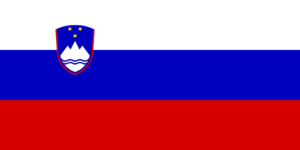 Accession to the EU: 2004
Accession to the Council of Europe: 1993
Surface area: 20 256 km2
Population: 2,10 million inhabitants (2020)
Capital city: Ljubljana (278,000 inhabitants)
Official languages: Slovenian
Listen to Slovenian
Currency: Euro
Political system: Republic
Head of state:Natasa Pirc Musar was elected President of the Republic of Slovenia on 13 November 2022
Head of government: Prime Minister Robert Golob since June 1st, 2022
Internationale code: +386
National holiday: June 25th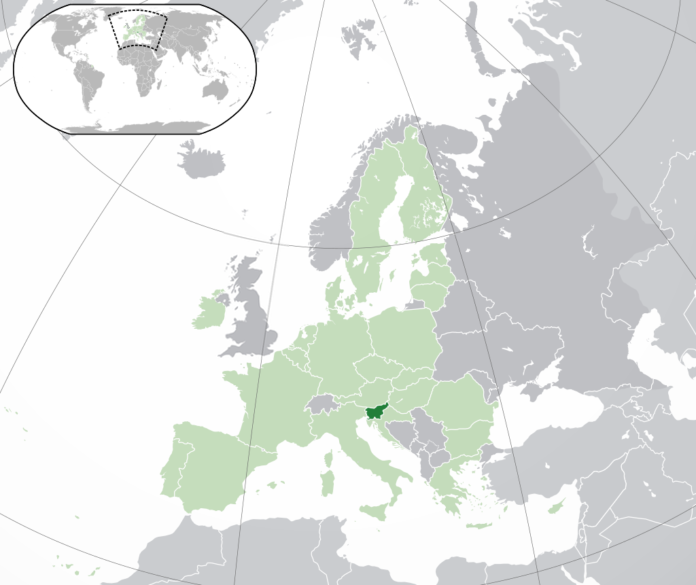 History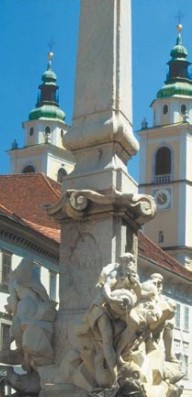 It was in the 6th century that Slavic people from the East made their home in what is today Slovenia. Annexed by the Habsburgs during the 13th century, Slovenia remained under the domination of the Austrian Empire until the 19th century, except for the period from 1809 to 1813, when the region was under Napoleonic administration. Despite this long period of Austrian control, Slovene culture and identity were proudly conserved. At the end of the 19th century a nationalist movement arose, with its main policy being to secede from the Austro-Hungarian Empire.
Robba Fountain, Ljubljana © Slovenian Embassy in France
1918-1920 Following the collapse of the Austro-Hungarian Empire after the First World War, Slovenes are able to carry out their long-held dream of unification with the southern Slavs. The kingdom of Serbs, Croats and Slovenes is created.
1929 This kingdom now becomes known as Yugoslavia.
1941 Slovenia is invaded by Hitler's troops. Yugoslavia is broken up and the Slovene territory is divided.
1946 Following resistance against the Nazis, the communists take power and form the Federal Peoples' Republic of Yugoslavia. Slovenia becomes one of the six Republics of Yugoslavia.
1980 During the 1980s, tensions mount between the federal Yugoslav authorities and Slovenia, which seeks more autonomy.
1991 Slovenia declares its independence. This leads to the intervention of troops from the federal army, who withdraw after around 10 days of fighting and a ceasefire agreement, recognising Slovenian independence.
1992 The international community recognises the Slovene State. Since its creation, the country enjoys continuity where its internal politics are concerned, being governed by the same center-left coalition.
2004 Slovenia joins NATO and the European Union.
2004 The center-right party wins the parliamentary election. The new Slovene parliament appoints Janez Janša as Prime Minister.
2007 Adoption of the Euro.
2008 The social-democrat Borut Pahor becomes Head of government. 
Ljubljana
Bled
Tomaz Lavric
Did you know?
You might also want to read