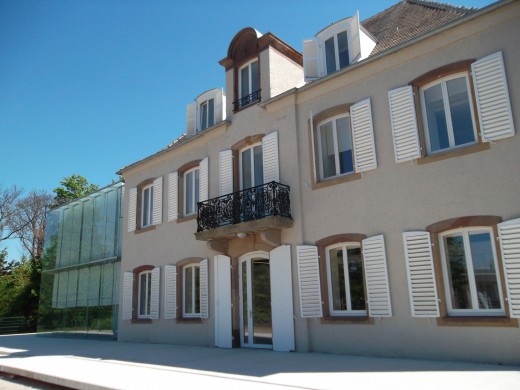 The Information Centre on European Institutions (CIIE) is part of the EU information network Europe direct. It is the result of a partnership between the Urban Community of Strasbourg, the Grand-Est region and the department of Bas-Rhin. It was created in 1995. Located on the first floor of the Lieu d'Europe in Strasbourg, its mission is to inform the general public of the European's programs and politics, as well as the life of all the European institutions located in Strasbourg, with  informative brochures, expositions and various activities.
From Tuesday to Friday, it is possible to consult various publications, in different languages, in either hard copy or electronic version, in our documentation centre, located on the first floor of our building. A librarian will be available in order to help you with your research or to answer your questions. The CIIE also provides educational presentations for a young audience thanks to tools adapted to their levels. 
The CIIE is managed by a governing board made up of its three founding bodies (the Grand-Est Region, the Departmental Council of Bas-Rhin and the Urban Community of Strasbourg). Apart from the three founding bodies, the CIIE is also financed by the European Commission and the department of Haut-Rhin. 
The association is currently chaired by Ms. Nawel Rafik-Elmrini, Deputy Mayor of Strasbourg in charge of European affairs.